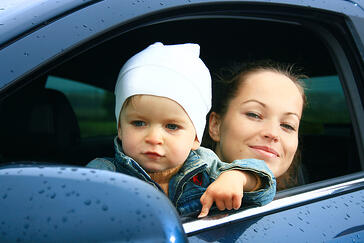 An extended auto warranty is the best purchase a driver can make in order to feel financially secure in a troubled economy. However, all warranties are different. Two similar policies may cost more coming from a car dealership, some packages are exclusionary, and some companies do not offer the assurance and ubiquitous cares that others do. These are aspects to consider before buying an extended warranty from any administrator.
Dealerships are generally to be avoided when purchasing an extended auto warranty, as they tend to be pushier and charge more in order to make money on their commissions. There are many online brokers that work as middle men. These are administrators who sell other company's claims and policies, not their own. The best choice is usually an online company that sells their own packages. The representatives will have a better knowledge of where the claims can be used, how the payment plan works and what to expect for maintenance costs. It should be noted, however, that the best online companies are the ones who are firmly established. Companies that have no physical central location, who exist solely on the web and who have only been around for a few years are less likely to be trustworthy. They may not have the actual finances to back up a claim. A little online research should reveal who the best and most trusted companies are.
Choosing a large and well-established administrator can also affect the quality and availability of care. An extended auto warranty that can only be redeemed in certain repair shops in very specific parts of the country tend to be useless to most drivers, especially those who travel. Most vehicle owners want their cars repaired locally and with no fuss. Another headache is a policy that demands payment from the driver and then reimburses them later for the cost of repairs. This kind of extended auto warranty can leave many drivers broke and stranded.
Finally, it is important for all drivers to carefully peruse the terms of the policy before purchasing. Warranties that are termed exclusionary, manufacturer, and bumper-to-bumper are the best because they list what is not covered rather than what is. This leaves no room for loopholes or surprise costs later down the line.
An extended auto warranty affords many people peace of mind and the satisfaction of a financial safety net. However, before buying, there is always research to do first.