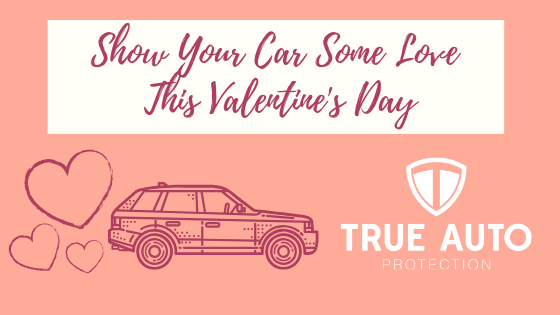 It is that time of the year when you get to express your love to your significant other, family and friends. But who says it has to end there? Go an extra mile and show your car some love this Valentine's Day. You do not have to wait until your car's check engine lights pop up to have it checked. To enjoy a smooth cruising experience, give your car as much love as you can. As you consider how you can show some love to your car, here are a few pointers to get you started:
Check All Fluids
Your car's fluids including brake fluid, antifreeze, power steering fluid, transmission fluid, and oil need to be changed regularly. Well, for better results, go a notch higher and have the filters checked as well. Although oil filters are relatively cheap, ignoring them would negatively affect your fluids refreshment efforts. Clean filters and fresh fluid ensures that your engine stays protected for an extended period while improving your mileage.
Balance Your Car
Regular wheel alignment and rotation plays a significant role in ensuring that your vehicle maintains balance. The easiest way to be in an accident is when your car is hardly controllable due to worn out tires and misaligned wheels. Moreover, such wheels affect your brake pads since they command more effort to break your car. For a smooth ride, ensure that the wheels are also at the right inflation level. While at the wheels, how about some fancy new rims to let your car stand out?
Give Your Car a Bath
Winter is not always friendly to your car's exteriors. The accumulated winter grime accelerates rusting and creates scratches to your perfect paint job. Although fresh paint may seem like a stretch and could be costly, a thorough car wash is an excellent starting point. However, as you may not be sufficiently equipped to offer a thorough scrubbing, treating your car to a visit to your neighborhood's car wash is a great idea.
Let the professionals meticulously clean your car; while at it, let them clean the interiors as well. You can also opt for a new interior look by getting new seat covers as well as the floor mats.
Have the Heart Checked
The car battery is one of the least worrisome parts; however, you do not have to ignore it completely. If you are having some signs of trouble while igniting your car, it is time to have the battery checked. Show your car some love this Valentine's Day by giving it the energy it needs to get started.
Upgrade to Bluetooth
If you are still using that old system, it is time to upgrade your car's stereo. Synchronize your car stereo with your smart phone and enjoy seamless entertainment.
Your car comes in handy in your daily life activities; do you appreciate its services? Show your car some love this Valentine's Day by implementing some if not all of the above tips.