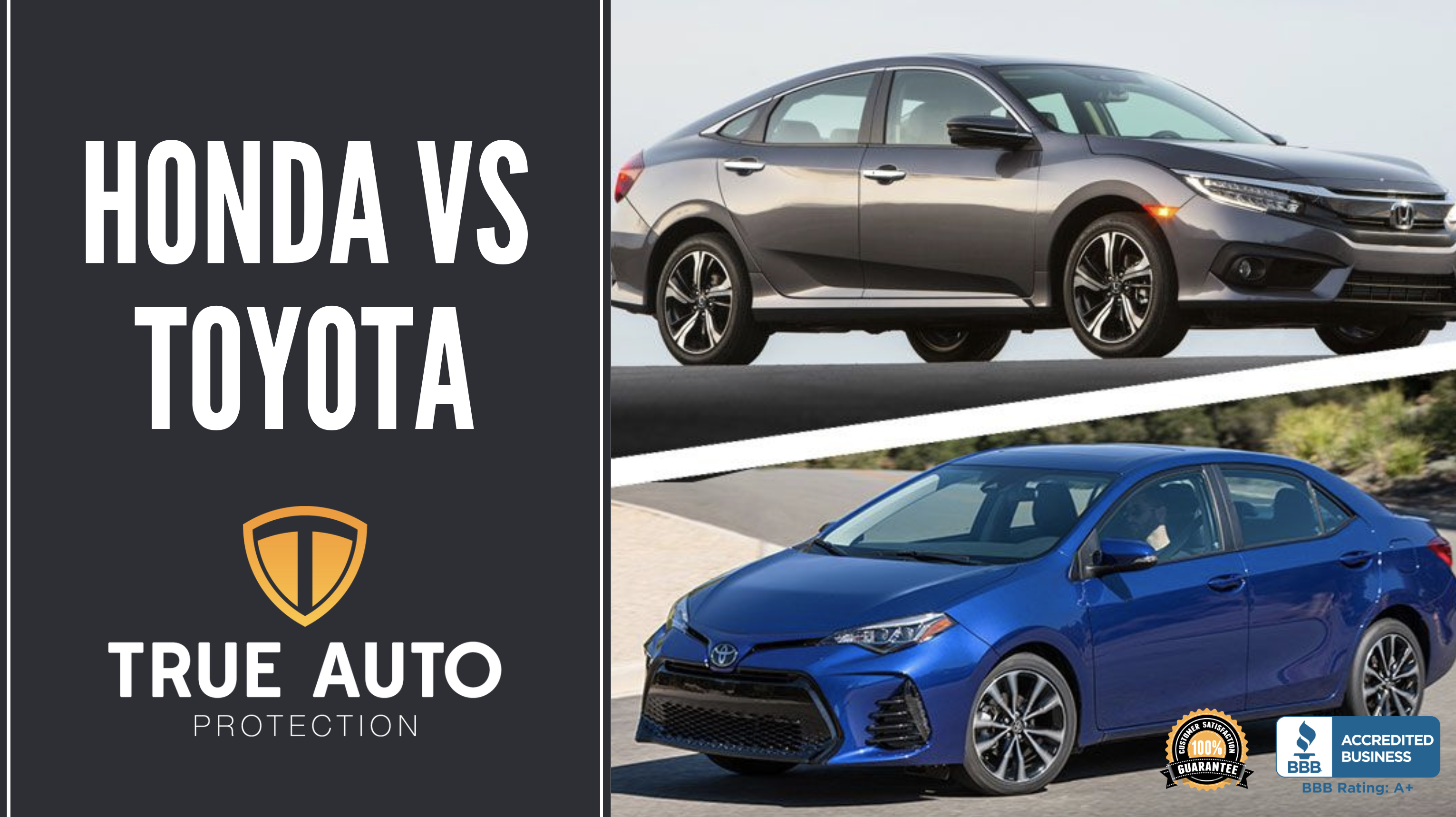 While there are many vehicle brands in the market, few are as popular, durable, and dependable as Hondas and Toyotas. These two Japanese companies have been producing quality vehicles for many years. But when it comes to choosing one over the other, how can you tell which is a better fit for you?

Toyota and Honda have many similarities that can make your decision quite challenging. If you're thinking in terms of price, safety, and durability, both vehicles check those boxes. However, differences do arise when you start comparing the design, performance, and reliability of each brand.

To make your decision easier, here are some key differences between a Toyota and a Honda.


Performance:

Hondas have higher performance ratings than Toyotas across multiple models. For example, all Honda Civic models have higher engine horsepower than comparable Toyota Corollas. The Toyota Camry does have a high-performance rating, but many other Toyota models (such as the Yaris, Prius and Tundra) are outperformed by Honda.

The Honda engine is sportier, more aggressive, and built for high performance. This performance difference goes back to the time when Honda's founding engineer (Soichiro Honda) was designing engines for his vehicles. In fact, Honda was first an engine company before it got into producing cars. Toyota's engines are built more for reliability.

Durability and Reliability:

Speaking of reliability, Toyota doesn't lie when it boasts about being one of the most dependable vehicles on our roads. Toyota invests a lot of money into research and development, more than any other brand that exists. This means that each Toyota model is built for maximum durability, safety, and reliability while on the road. In other words, Toyotas can withstand much more abuse and negligence than Hondas can.

Toyotas seek to create a uniform experience across all their brands. Whether you're driving a mid-size SUV (such as the Toyota Rav4) or a standard 4-door sedan (such as the Camry), you can expect a predictable and consistent driving experience. Every Toyota drives in a nice, smooth, and consistent manner (Hondas tend to be slightly more spontaneous). And because the brand is backed by years of R&D, Toyotas have a better reliability and fuel efficiency record.

Safety and Cost Comparison:

When it comes to safety features, you will have a harder time making a decision. Both brands are known for their top-notch safety features, beginning from the design of the vehicle all the way to modern technology features. But if you had to split hairs, Honda edges out Toyota in the safety category.

Honda is a worldwide leader in safety features- including lane assist and lane watch technology (when switching lanes or making a turn), blind spot monitoring, and collision mitigation when braking.

However, in the cost and value for money categories, Toyota outperforms Honda (but not by much). Toyota does have a more robust lineup of models, each priced at a value that drivers often find favorable.

While you cannot go wrong with either vehicle brand, it would be smart to protect your Honda or Toyota with a vehicle warranty from True Auto. While these cars are very reliable, you never know when a breakdown might happen. Call 877-397-1024 to learn more about how we can protect you on the road!