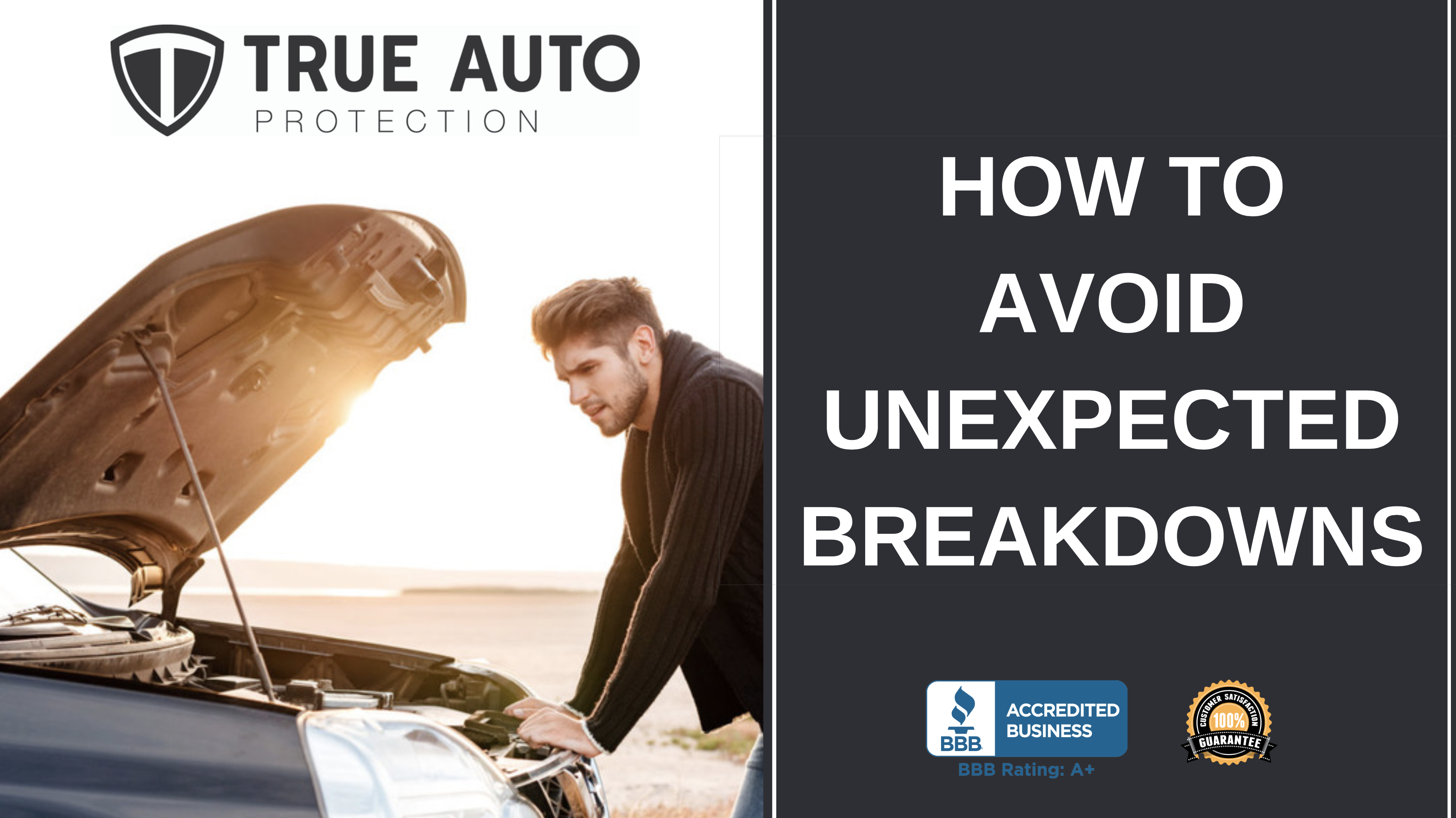 Most of us have experienced being left on the side of the road with a broken-down car. It's always inconvenient, and sometimes even scary. If you've gone through this even once, you will no doubt want to try to prevent it from happening again.
Here are a few tips to help prevent breakdowns.
Do scheduled maintenance and yearly tune-ups.

Whether you do them yourself or take your car to a mechanic, tune-ups and scheduled maintenance are opportunities to catch problems before they leave you stranded. While under the hood, you or your mechanic can look for cracking or bulging hoses, shiny belts, and other signs of potential problems. In addition, staying on top of regular maintenance can also prevent problems from becoming big enough to strand you.

Listen for problems.

Always pay attention to how your car sounds and how it feels to drive it, and look for the cause whenever you notice significant changes. Sometimes a new noise can give you enough warning to have something fixed before your car actually breaks down somewhere.

Visually inspect your car every time you drive it.

Make it a habit to look at your car every time you walk up to it to drive somewhere. Look at all four tires to make sure none are flat, and look for fluids leaking out from underneath. Look at your parking spot after you pull out of it for signs of fluids, too. You might be able to catch a problem before you drive away, just by paying attention.
Of course, sometimes no matter how vigilant you are, your car may still break down. Not all problems can be seen coming or prevented with regular maintenance. If it does happen, you'll want to have a Plan B, a vehicle serve contract from True Auto. Not only do we take care of unexpected breakdowns and vehicle repair bills, we also offer roadside assistance, so you are never stranded alone of the side of the highway.
In the event that your car does leave you stranded, help is just a phone call away when you have a vehicle breakdown protection plan already in place. Please browse our site to find out more about how one of these plans can protect you.