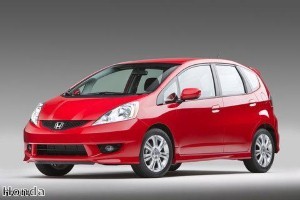 Picking out a new car can be a challenge,
especially at the beginning of the year when automakers are starting to launched their latest models. Consumer Reports' annual list of the best new cars available assessed more than 200 new cars and trucks for cost of ownership, reliability and performance, and they found that the Honda Fit is, for the second year in the row, the best vehicle in the list. Overall, small cars like the Toyota Prius Hybrid and family sedans such as the Nissan Altima provide the best value for drivers.
"A low price doesn't necessarily make a car a good value," said Rik Paul, Consumer Reports' automotive editor. "A cheap vehicle can wind up costing you more money over time or can be disappointing down the road."
Spending a little more up front can be beneficial when your car runs better and is a better fit for your driving habits. This strategy can also give open the door to more fuel-efficient vehicles, so you can recoup the extra money you spend at the pump. Another way to save big down the line is to purchase an extended car warranty. This way, you will be covered if any auto parts need to be repaired or replaced.