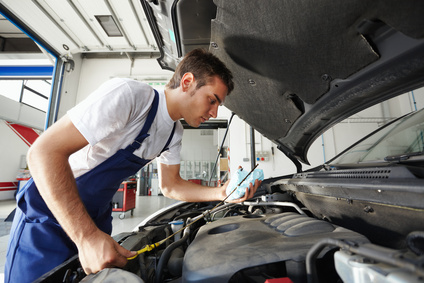 Although we offer a bumper-to-bumper warranty, our extended warranty offers additional factory backed protection that can even be transferred in the event of a sale. If you are looking for an extra measure of security, you may want to consider purchasing our extended warranty. You have the option of a low deductible or no deductible warranty.
Honda Care is a fantastic addition to the original bumper-to-bumper warranty
With our Honda Care extended warranty, your car is covered up to120,000 miles. This means that there is no need to worry about some of the potentially expensive repair bills that may arise during that time.
Any Honda automobile that is still covered within its original factory warranty is eligible for one of the extended service contracts offered by American Honda Financial Services.
*If you are a Florida resident, you must purchase your Honda Care coverage from a Honda dealer in your state.
At the time a Certified Honda is being purchased, the option to upgrade to our Honda extended warranty is available. It is important to note that a Honda extended warranty can only be obtained through the dealer who certified the vehicle being purchased which means this warranty can only be obtained at the time of purchase.
Some of the repairs covered by Honda Care include the water pump, constant-velocity joints, timing belt, cooling system, brakes, drive axle system, fuel delivery, engine, heating/air conditioning and more. All repairs are made by our Honda technicians using authorized parts from American Honda or Genuine Honda.
Our Honda Care extended warranty offers you more than just repairs; it also gives you peace of mind because with the benefits it offers, you are never alone. These benefits include concierge emergency service, 24-hour roadside assistance, reimbursement for rental cars, customized travel plans and trip interruption benefits.
If you are looking for extra protection, Honda Care is a fantastic addition to our original bumper-to-bumper warranty.