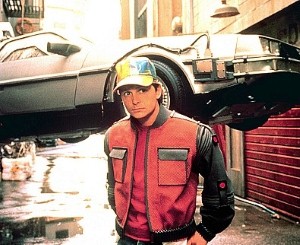 What could be safer than buying a used car? After all, anybody selling a used car is going to be completely honest with you, right? Well, no. If you buy a used car, you have be very careful about the condition of the car and it would be a very good idea to get an extended car warranty. There are three basic things to beware of with a used car: accident damage, water damage and mechanical problems, any one of which is serious enough to make you wish you had a used car warranty quote.
Accident Damage
Once a car has been in an accident, it can never really be restored to 100 percent pre-accident performance. Finding accident damage on a used car can be tricky because the seller will often go to great lengths to disguise it. There are some services that would look up a car's history using the VIN number and tell you if there's been an insurance claim involving the vehicle. Another trick is to look for mismatched quarter panels. You can run a hand down the length of the car and feel for differences in height or uneven seams. It's also a good idea to take a good look at the car from every angle to make sure it doesn't have a bent frame. An extended car warranty will not do much for cosmetic problems related to a prior accident, but it may help with mechanical breakdowns that come as a result of a prior crash.
Water Damage
Every time there's a weather emergency like a flood or a hurricane, cars get water damaged. Later, you can rest assured that someone will try to sell these cars and they probably won't mention the water damage when they do it. The bad thing about water damage is that once a car has been submerged, there are probably five invisible problems for every one that you see. To find water damage, one good trick is to check the upholstery for blotchy spots. Another thing to watch out for is foggy headlight and taillights or actual water in those lights. Also, since mold is harder to remove than water, try sitting in the car with the windows closed and see if you smell a musty, moldy smell.
Mechanical Problems
Worries about mechanical problems on a used car are definitely enough to send you looking for an auto warranty quote. The test drive is all-important in finding mechanical problems. First and foremost, pay attention to the acceleration--it should be smooth. If the engine sputters or strains during acceleration, their could be problems with the fuel system or it could be in need of a tune up, while rough shifting could indicate the need for expensive transmission repairs. You might also be able to recognize transmission problems from loud noises, like a grinding that seems to come from under the car.
There are many concerns when buying a new car. Luckily, with an extended warranty used car buying isn't nearly as risky, since many repairs would be covered.