---
Which r
ide-hailing company do you think of when you need to get from one place to another?
Either way you look at it, both Uber and Lyft are major game changers in the industry. While Uber is the giant of the ride-hailing space, Lyft, has recently partnered with General Motors Company. The partnership will allow Lyft drivers to rent GM vehicles to an on-demand, autonomous ride service.
---
Uber: Based in San Francisco, Uber caters to 64 countries and over 347 cities around the world.
Uber X - Low Cost Uber | Seats 4+
UberTAXI - Taxi Without The Hassle
UberBLACK - The Original | Seats 4+, Luxury sedan
UberSUV - Room For Everyone | Seats 6+, Luxury SUV
UberLUX - Ultimate Luxury |

Seats 4+,

Glamorous + Luxurious

car option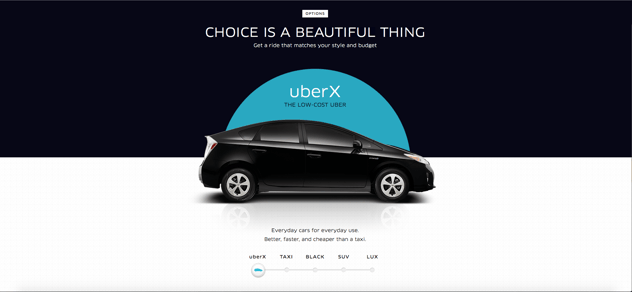 (Source:Uber)
Lyft: A San Francisco based company, operates in 61 of the top metro areas within the Uunited States.
Lyft -

The Original Ride | Seats 4+

Lyft Plus - S

ix-passenger Ride

Lyft Line -

Share The Ride (Split rides with strangers going the same way)
(Source:Lyft)
---
Both Uber and Lyft have ride-booking apps and have services enabling car-pooling. If booking the ride isn't your style, you could always become a driver for either company. Drive for Uber or Drive for Lyft.
---
Be sure to check out True Auto Vehicle Breakdown Protection on Facebook, Twitter, LinkedIn and Google+ for more valuable vehicle information.