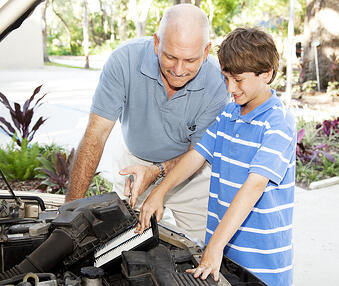 A car is one of the most valuable assets one can own. That is why a car extended warranty/VSC is so important. Purchasing an extended warranty/VSC will give you the peace of mind in knowing that this investment is safe and secure. An extended warranty/VSC will make sure that this investment stays in great shape, and runs smoothly for a long time. Repairing a car, or even performing a routine maintenance check, is almost always more expensive than the car extended warranty/VSC. Furthermore, if the car breaks down, the owner is on the hook for at least several hundred dollars. That is why it is important for a car owner, especially one of a commercial vehicle, to think about adding vehicle breakdown protection in addition to the extended warranty/VSC.
A car extended warranty/VSC, especially on a used car, is extremely important to have. Most people who purchase a used car understand the inherent risk that comes with it. However, vehicle breakdown protection insurance will also cover the policy holder if their car breaks down on the road. Adding vehicle breakdown insurance will ensure that your extended warranty/VSC extends to breakdowns on the road, where a regular warranty would not.
Purchasing a used car allows the vehicle's owner to drive a better car at a price much lower than the cost of a new vehicle. A used car with only a few thousand miles on it, is substantially less expensive than driving a new one off the lot. However, with this decrease in cost comes enhanced risk. Regardless of the quality of the vehicle at the time of purchase, there is simply no way of knowing that it will perform up to expectations. It is likely that something will go wrong, certain parts will need to be replaced, or worse, the car might breakdown on a busy highway or intersection. With a car extended warranty/VSC, one can feel confident that they have made the right purchase and that they are protected in case something does need to be replaced. Adding vehicle breakdown insurance ensures that the car owner is protected in the event of a breakdown. Extending the warranty/VSC of your used car and adding vehicle breakdown insurance will give you peace of mind, and make driving a new car exciting and fun without the risk.