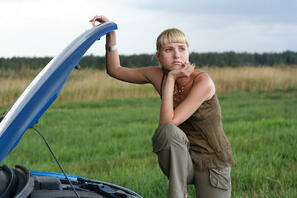 You have come to the realization that your vehicle, which is one of your most expensive assets, needs to be protected with an auto extended warranty. Now you have to take on the daunting task of finding the company that will fulfill this need while being reliable and trustworthy.
How do you find the best extended warranty company?
My first suggestion is forget going to your dealership. While auto dealerships are great and keeping inventories of vehicles ready to sell you, they are not the best place to buy and auto extended warranty. For that task, you really need to go online. The best reason to buy from and online provider is that you have easy access to research on what level of coverage you are buying, and you have quick access to shop quotes with multiple providers.
Search the internet a generic term like "best auto extended warranty companies", or just "extended auto warranty". Now the top 3 companies listed on google are companies that pay for that spot on the search results. So, do think they are necessarily the largest or the best.
Here are the questions to ask or find in your research:
Is there a large insurance company standing behind this policy? You see the company that the extended warranty is through is typically a Third Party Administrator. These TPA's can be very large, or very small. In either situation they could go out of business and leave you hanging if there was not an insurance company insuring their performance under the contract.
What is the maximum amount that the policy will pay out? If you have a higher mileage used car then you will only be eligible for coverage that cover the major components on your vehicle - like engine, transmision and drivetrain. Some of the policies have a maximum payout of a certain dollar amount. I have even seen policies that have a max payout of $3,500. What you want is a maximum payout of the actual cash value of the vehicle. Meaning if your car is worth $10,000 then they will pay out up to $10,000. There are very few companies that will pay out more than that.
Be careful of the deductible - Make sure your deductible is "per visit" instead of "per component" Suppose you have a breakdown that needs 3 different components fixed. If you have a per component deductible, you would have to pay 3 times your stated deductible.
Extended auto warranty coverage can be a great idea. Just make sure you do your research when it comes time to buy. If you have any questions, don't hesitate to call us at 1-877-397-1022 to help you weed through the information.