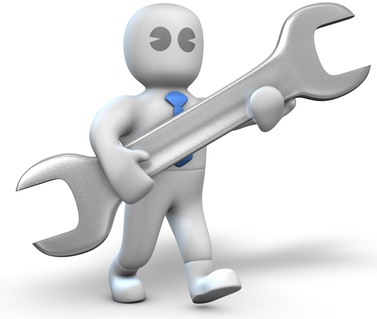 For more and more car and truck owners, stretching more time and miles from older vehicles has become a necessity.This trend is plainly visible to attentive drivers on most any highway. One consequence of owning an older car or truck is the ongoing necessity of repair, particularly when these vehicles age out of their manufacturer warranties. For any vehicle greater than five years old, the manufacturer's warranty is probably fading in their rearview mirror.

However, the technology powering, driving and maintaining cars or trucks even a decade old remains complex. The cost of repairs on older vehicles can climb quickly into a stratosphere most owners do not wish to reach paying completely out-of-pocket. Whether it's an engine, drivetrain, electrical or structural issue, the prospect of a costly major repair forces many owners to consider choices for an auto extended warranty. How can an owner know the truth about the auto extended warranty they are considering? Certain principles, outlined as follows, can guide their decision.
Learn the Truth About Auto Extended Warranties
First, know that an extended warranty is not an extension or duplicate of the manufacturer's warranty. Instead, it is a separate service contract established between the purchaser and an administrator. When purchased with a new vehicle, the cost is typically calculated at a fraction of the retail price paid and rolled into the total purchase. The administrator may be the manufacturer, or a third party can be engaged. Long term, this kind of extended warranty is least expensive relative to coverage, as the risk of repair within the first years of ownership is quite low. A warranty purchased after the manufacturer's has expired is an "aftermarket" warranty.

Coverage within auto extended warranties is typically commensurate to the cost of the contract - in other words, very often "you get what you pay for." Extremely low-cost contracts, just like bargain-basement insurance coverage, will be rife with exclusions or a high deductible that can lead to much greater out of pocket costs, or even total non-coverage of many parts or systems. In addition, there is always the hazard of a low-cost administrator underpricing itself right out of business in the middle of many purchasers' warranty period, leaving no way for them to seek reimbursement of monies paid.

Variation in types of coverage are important to recognize. Some administrators make fine distinctions between "mechanical breakdown" and "wear-and-tear" - purchasers should very carefully examine the language in these sections. In this vein, "bumper-to-bumper" warranties are more properly called "exclusionary" warranties; that is, the coverage is for parts NOT listed, and the cost for the warranty climbs as fewer parts get excluded.

"Named component" coverage is the opposite: it lists parts that ARE covered, a number that ranges from 50 to over 700, with the cost of the warranty climbing as more parts get named. "Wrap" warranties are specialized, optional products that "wrap" coverage around new components or parts not covered by the vehicle's manufacturer warranty, as is often the case when powertrain warranties outpace the rest of the vehicle by years or thousands of miles.

In the end, purchasers should pay careful attention to the exact language of any contract they are presented, and they should know that no auto extended warranty will cover everything that can possibly happen - warranties rarely cover glass, bodywork or suspension, for example. However, keep in mind that even minor systems in an older vehicle - antenna motors, an inboard DVD system - can require hundreds or thousands of dollars in parts and labor. For these possibilities, sometimes eventualities, an auto extended warranty can be truly useful in savings of time, money and peace of mind.