Tips for Winter Car Safety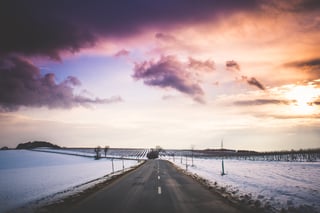 Winter is coming, which means that drivers need to think about getting their vehicles ready for the season very soon.
It is important to take care of things like regular maintenance and oil changes before the cold weather sets in to ensure safety on the roads this winter. Motorists can save money on necessary repairs by investing in an extended warranty that can cover the cost of maintenance and repairs on certain auto parts.
It is important for drivers to check the levels of all the fluids in their cars – oil, coolant and windshield washer fluid are especially important this time of year to make sure the vehicle can run in the low temperatures.
Most roads will be covered in sand and rock salt to keep things from getting icy and dangerous. However, rock salt can also be damaging to vehicles, which is why it is important for drivers to keep their cars clean during the winter season.
Washing and waxing a vehicle before winter really sets in can go a long way to protect its exterior from being damaged. It is also important to pay attention to the underside of the car as salt, sand and other debris can get kicked up and cause corrosion.
Look no further than True Auto Vehicle Breakdown Protection for an Extended Warranty Plan. We specialize in Automobile Extended Warranties and are here to serve you. We offer a variety of new and used car protection plans.
Leave your vehicle in good hands this winter. Click HERE to recieve a FREE Quote or CALL toll free at 877-397-1022. We would love to hear from you!