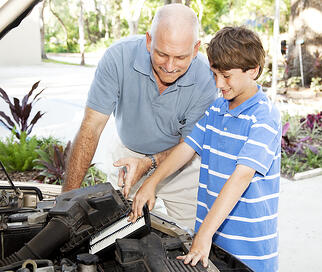 When it comes to insuring against future break down, there is no hard and fast set of instructions for length of coverage or pricing on an extended auto warranty. Different vehicle owners will have different standards. Some drivers are willing to pay more for total security and peace of mind, while others would rather take some repairs as they come. Similarly, an extended warranty's policies should be modified according to the car's year, make and model.
Before purchasing an extended warranty, a vehicle owner should always decide what their spending cap is going to be. When purchased as the manufacturer's warranty runs out, an extended auto warranty is usually paid for as one large lump sum. Some people will be willing to pay more than others. Someone who pays for a five year coverage at 1500 dollars total is essentially paying hundreds of dollars a month for a sense of security. Some drivers may prefer to take the risk and leave out coverage of certain parts or breakdowns in their policies. Other drivers may prefer to have everything from major malfunctions to seals and gaskets covered so that there is never a surprise expense.
An easy way to customize an extended warranty policy is to check the vehicle's statistics online. Many broker websites offer free cost estimates; all the customer has to do is plug in the year, make and model. These factors affect how much the brokers will charge for the extended auto warranty. Research will also reveal what kind of problems, malfunctions and part replacements that the car is prone toward. Once the vehicle owner knows what kind of issues other owners of faced, they can reasonably estimate the most important issues to cover in their extended warranty policy.
Some drivers want bumper to bumper coverage, but covering every possible issue is not necessarily the best idea. That can end up costing hundreds and hundreds of dollars a month for repairs that may never crop up. Instead, it's important to research the car's strength and weaknesses and to discover the best balance when it comes to payment installments versus repair coverage.