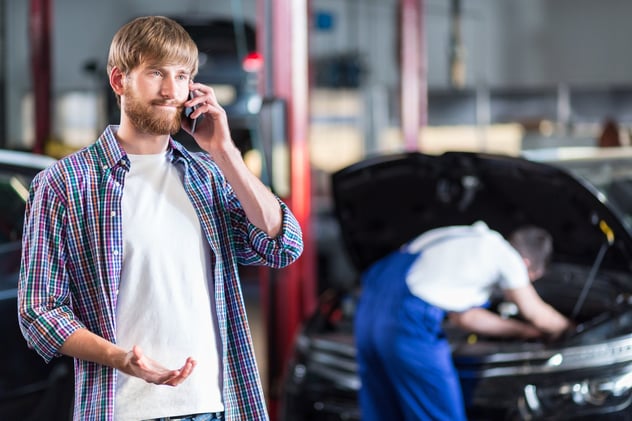 Having a vehicle break down can be inconvenient and expensive. Auto warranty companies, such as True Auto Protection, provide a sense of security from such expenses but one should keep their vehicle in peak operating condition. By doing so, potential problems may be spotted early and actions taken to prevent more costly repairs.
How to Make Your Vehicle Serviceable:
1. The Service Manual is Your Guide
A vehicle's service manual can be a valuable resource to obtain information. Drivers can learn about the individual manufacturers' recommended service intervals, when parts such as wipers and brakes should be replaced and about the vehicle warning alerts.
Reading the service manual can be of assistance in planning for the cost of repairs and general maintenance.
2. Watch the Dashboard
Drivers should never ignore the warning lights on the dashboard. They can be the first indicators of trouble with the car. Taking action when the lights appear may initially cost money. But it is important to know that spending this money now can prevent much more expensive repairs at a later time.
3. Know The Timing Belt
The timing belt is a major engine component. If it malfunctions, there can be serious, expensive damage to the vehicle's engine. Depending on the type of car, replacing the timing belt can and will differ. Check the service manual or research online to tell how the timing belt is going bad, or how the timing belt should be replaced.
4. Monitor the Tires
Tires play a significant role in vehicle performance and safety. Drivers must ensure their tires have sufficient tread and are properly inflated to the manufacturers' recommendations. They should also be aware of the tires expected usable mileage. Once the tires have exceeded this limit, they should be replaced.
Take the average miles driven to calculate the remaining tread life for tires. Doing so can help the driver budget their funds for tire replacement.
5. Drive Sensibly
While this may seem like common sense, it should be noted. Do not make sudden starts or "burn rubber" upon acceleration. Do braking gradually when stopping the vehicle. Do not overload the vehicle with cargo beyond the recommended levels.
Drivers who take the time to learn about their vehicle and drive rationally can save money on costly, unnecessary repairs. They can enjoy years of service from their vehicle.
For drivers who are tougher on their vehicles, an Extended Warranty might be a wise investment. Often times, extended warranty companies cover new and used vehicles; not to mention all makes and models -Acura, Chevrolet and Dodge, as well as Hyundai and more.