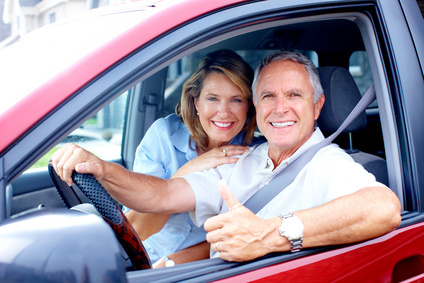 The average new car costs over $25,600. With that cost, owner expect trouble free operation and longer vehicle life. So why are many turning to extended warranty plans? The answer is simple:they want to protect their investment. Here are a few simple tips you should keep in mind when considering an extended warranty.
1. Decide Whether You Really Need It
Most Manufactuers offer at least 3-year/36,00 mile bumper-to-bumper protection on their new products. In addition, many offer extended warranty coverage on engine and powertrain components and limited warranties on certified used cars. In most cases, these plans offer consumers excellent protection. However, if you drive more than 12,000 miles per year or plan to keep your vehicle for a long time, then an extended service plan might offer the kind of security you are looking for.
Keep in mind it is less expensive to purchase the plan while the vehicle is still covered by the manufactuer's warranty.
2. Choose a Provider
There are three basic organizations that offer extended warranties; automobile manufacturers, new and used car dealerships, and independent companies or third parties. As usual, it is up to the consumer to decide which is best for their circumstances, but here are a few of the pros and cons of each:
Manufacturer
Pros: Factory-backed dealer repair network nationwide. No haggling about repair,price, or components.
Cons: Highest upfrnt costs, and dealer network might be limited in your area.
Dealer
Pros: Lower up-front cost:but plan and service car at same place.
Cons:Usually only one service point. If they can't fix it, who do you call?
Independent
Pros: Lowest cost (usually between 30-50 percent less than manufacturer plan), most coverage choices, dealers, or local repair shops. Third-party warranty programs are usually their only business.
Cons: shop coverage might not be as promised. Some are 'here today, gone tomorrow" companies.
3. Know What to Watch Out For
Signs of a good plan:
Corporate credit card to pay for services
ability to choose dealership or independent repair shop
Warranty is transferable
Trip-interruption coverage
Free loaner car
BBB certified
Signs of a bad plan:
Out of pocket to cover repairs
Specific caps on repair costs
Large number of exclusions
Dealership pressure to purchase plan
Non-transferable
Company lacking strong track record of customer satisfaction
4. Select the Right Plan
Do you want bumper to bumper coverage? This is the most expensive up front option, but it offers the most coverage.
Selecting higher per-repair deductibles can decreases the initial cost of the plan, but if your vehicle ends up being trouble-prone, it can be more expensive in the long run.
Read the fine print of the plan. What is covered and what isn't? Where can you have the repairs performed? Do you have to pay cash up front for the repair? Each plan/provider is different. Make sure the plan you select is right for your needs.
Some plans offer perks like roadside assistance, car rental reinbursment, and travel expenses, such as food and lodging, if your vehicle becomes disabled while you are on a trip. These services can come in handy if you travel for business or commute long distances to work.
Finally, call the customer service number. See how long the wait time is before you talk to a claims adjuster. Note their demeanor and willingness to discuss the plan.
5. Know the Bottom Line
Like all services, you get what you pay for in extended warranties. If you look for the most inexpensive plan out there, you probably aren't getting the coverage you need. But paying more isn't necessarily better. You have to read the fine print, make sure your needs are met, and feel confident that the plan will be there to protect you when repairs arise.
Bilek, Mark. "5 Extended Warranty Tips" 21 October 2005. HowStuffWorks.com. <http://auto.howstuffworks.com/buying-selling/cg-extended-warranty-tips.htm> 11 September 2012.