You might be asking yourself, "How do I really add years to my car?"
Well, we have the answer!
At True Auto Protection, we care about you when you're out on the road. That's why we offer 24 hour protection, including towing, key lock out, battery boost, emergency service and so much more. That's just one of the reasons why we are the most trusted leader of Extended Automobile Warranty companies in the industry.
Of course the best way to add years to the life of your used car is with an extended warranty. That's where True Auto Protection comes in with two used car warranty choices, a True Supreme and a True Platinum. Depending on which coverage you choose, there are options that will cover your engine, transmission, cooling system, brakes, electrical and much more. That's the simplest and easiest way to keep your used car on the road for the long haul.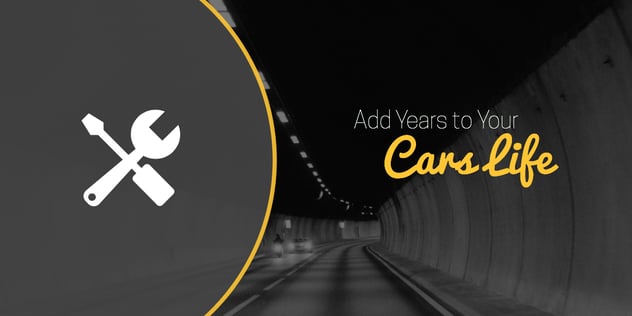 The next best thing to do is to keep your oil changed because dirty oil can ruin your engine. It used to be that you would need to change your oil every 2000 or 3000 miles, but that isn't the case anymore. Using a pure synthetic oil can dramatically boost the time between oil changes to 10,000 miles, and in some cases, even longer.
Changing your oil is one the best things that you can do to keep your engine running fresh, it is inexpensive, and if you have do it yourself experience, you'll be able to change your own oil, and filter, in the comfort of your own driveway.
Another easy maintenance routine is to keep the tires inflated properly, rotated and have them balanced once per year.
Under inflated tires not only causes your engine to work a little harder as it motors down the road, but it also gives you inferior gas mileage. If your tires are properly inflated, you'll gain up to 3 miles per gallon than if you drive on underinflated tires. And with the cost of gas now-a-days, 3 miles per gallon adds up to a couple of full tanks at the end of the year.
Worse than that, unbalanced tires can cause all sorts of suspension issues. Ball joints, tie rods and even CV joints can be adversely effected by unbalanced tires. So, once per year, get your tires rotated and balanced, have the tire pressure checked, and you'll be good to go.
If you blow a hose or your radiator gets gunked up with sludge, your car will overheat and you'll be stranded on the road. Not only that, overheating will cause too much heat and pressure in the system, and that could lead to head gasket leakage, damaged piston rings and even main bearings that could seize up. Those are all car killers first and foremost.
Stay on top of your cooling system needs. Most experts recommend changing out your radiator and heating hoses every 4 to 5 years. When doing that, get a professional cooling system flush as well. This is preventative maintenance at its best, it will ensure that your cooling system will always stay in top notch condition, and you'll never have to worry about blowing a hose when you are on the road.
---
The True Auto Protection Solution:
If you ever do get stranded on the road, always look to True Auto Protection for emergency service. And if your vehicle ends up in the shop, we have a rental car program available so you'll always have wheels to get where you need to go.
If you are looking for a company that specializes in Automobile Extended Warranties, look no further than True Auto Vehicle Breakdown Protection. We offer a variety of new and used car protection plans. We would love to hear from you!
---