---
Check out the Top 5 Free Travel Apps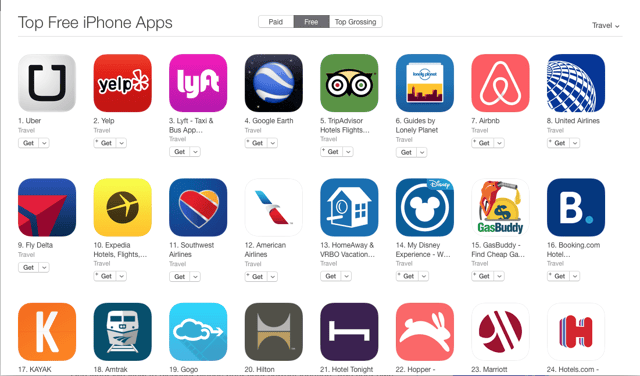 In a world that depends more and more on technology, mobile phones and apps are taking over. The mobile phone industry allows for people to stay more connected than ever before. Instead of hauling along the atlas, drivers are able to use apps, such as Google Earth and Hotel Tonight to map out a route and book a hotel room for a night. Travel apps help to stay more connected with your surroundings and save money at the same time. Having an number of these will help you stay in the loop no matter where you are. Get to know the apps a little bit better!
---
1. Uber
Uber allows users to get a reliable ride in minutes, no reservations or waiting in taxi lines. From low cost to premium, every ride option feels like an upgrade to the everyday. The process is simple: Create your account using a credit card or PayPal, and your fare will be charged automatically at the end of your ride. (You can also pay in cash in select cities.) After your trip, you receive your receipt via email. Source: Uber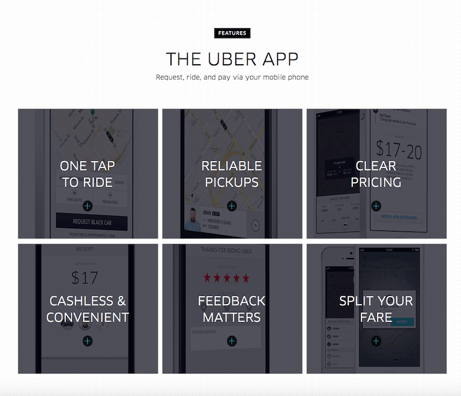 2. Yelp
Whether you're looking for a pizzeria that's open now or a coffee shop nearby, Yelp is your local guide to finding just the place to eat, shop, drink, relax and play. Discover great local businesses and search for nearby restaurants, shops and services. Read over 70 million reviews written by the community of active and expert locals. You can also find Deals offered by your favorite local businesses and make reservations directly from the app. Source: Yelp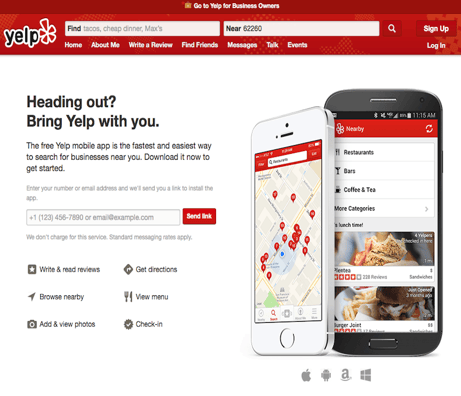 3. Lyft - Taxi & Bus App Alternative
Need a Lyft? Try Lyft for a friendly, affordable ride whenever you need one. Request a ride with the tap of a button and get picked up by a nearby community driver who'll take you to your destination within minutes. You are able to split the cost of the ride with friends. It's east, fast and secure. All Lyft drives pass comprehensive background and DMV checks. Drivers are rated by passengers and only there highest-rated drivers are allowed on the road. Left provides a first-of-its-kind 41M liability insurance for total peace of mind. Source: Lyft

4. Google Earth
Fly around the planet with a swipe of your finger with Goodle Earth. Explore distant lands or reacquaint yourself with your childhood home. Search for cities, places, and businesses. Browse layers including roads borders, places, photos and more. Visit the Earth Gallery to find exciting maps such as real-time earthquakes, planes in flights, hiking trails, city tours and more. Integrated Google Maps Street View allows you to explore the world at street level. Use the new "tour guide" to easily discover exciting new places to explore. With a quick swipe on the tab at the bottom of the screen, you can bring up a selection of virtual tours from around the globe. With new 3D imagery, you can now fly through complete 3D recreations of select cities, including San Francisco, Boston, Rome, and others. Source: Google Earth
5. Trip Advisor Hotels Flights Restaurants
Use the millions of traveler reviews, photos, and maps from TripAdvisor to plan and book your next perfect trip. With over 225 million reviews and opinions by travelers, TripAdvisor makes it easy to find the lowest airfare, best hotels, great restaurants, and fun things to do, wherever you go. And booking options for hotels, restaurants and flights are just a tap away. The TripAdvisor mobile app is free and easy to use. Browse millions of reviews, opinions and candid photos by travelers. Find the best hotel for you, including Travelers' Choice award winners. Explore restaurants and reserve tables online. Use Near Me Now to discover places near your current location. Add your own reviews and photos. Source: TripAdvisor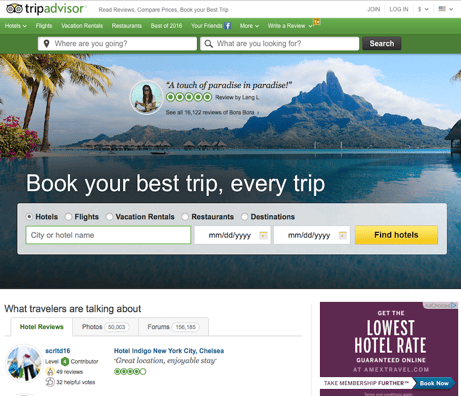 ---
For the latest Automotive Industry related news, be sure to check out True Auto Vehicle Breakdown Protection on Facebook, Twitter, LinkedIn and Google+ for more valuable vehicle information.
---