---
Caruma CamTM is the world's first connected car camera.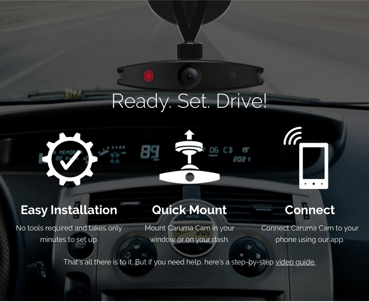 Connecting your car to the cloud has never been easier or more safe. The all-in-one security system helps you watch over your car from wherever you are. The two cameras - one facing in and one facing out - each with 1080p HD, 170- degree field of view and advanced night vision, picks up movement. When movement is detected, the HD video is sent to you and backed up to the cloud, instantly saving the video evidence. Not to mention, your car now becomes a Wi-Fi hotspot, providing 4G LTE for you and your passengers.
---
Setting up the Caruma Car is Easy
Install the Caruma Cam.

No tools are required and the process take only minutes to set up.

Quick Mount. Simply mount Caruma Cam in your window and/or dash.
Connect. Use the Caruma Cam app on your phone to complete the process.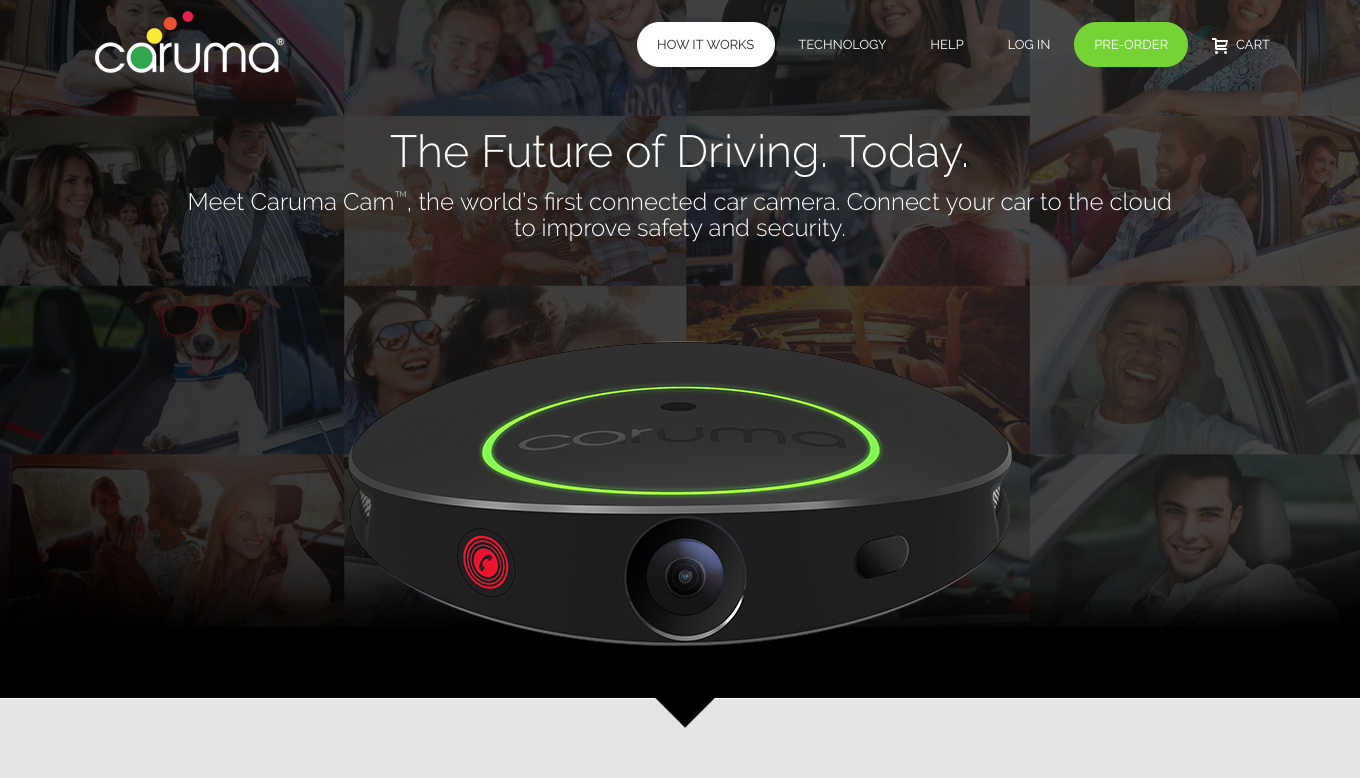 Caruma Cam shoots clear and crisp video, both day and night. When the car is parked, it's a security camera. When driving, video captures unforseen circumstances. An optional 24/7 monitoring service provides emergency assistance.
---
While Caruma Cam promises to keep you safe, it may also be wise to invest in an Extended Vehicle Warranty. Investing in an extended warranty coverage plan will provide you with the extra coverage you want in order to keep your family safe.
True Auto has your back when it comes to ensuring your protection. If you are looking for a company that specializes in Automobile Extended Warranties, look no further than True Auto Vehicle Breakdown Protection. Call 877-397-1022 or Click HERE to recieve your FREE Quote today.
---