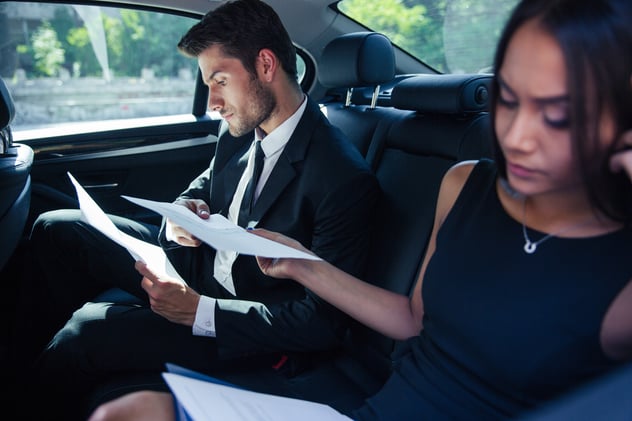 There are many things people look for when they are purchasing a car. For some, it's color, design, or affordability. Others purchase solely on how spacious the interior is, like how much leg room it provides. If you are a "vertically gifted" person who's shopping for a new car, there are certain features that you will have to consider besides practicality. One of the features that you cannot afford to overlook is leg room. You have to think about which car will offer you and your passengers the most space. Luckily, there are plenty of cars with ample leg room. We have put together this post with an overview of the top 8 cars for leg room. Take a look:
2018 Cadillac CTC
With a whopping 46.4 inches in front legroom and 40.42 inches in rear leg room, this large luxury sedan takes the number one spot. Besides having ample legroom, the CTC comes with adjustable front seats that can be adjusted in 14 different ways.
2018 Chevrolet Impala
Coming in at number two is this full-size sedan that gives you 45.8 inches in front leg room and 39.80 inches in rear legroom. The driver's seat can be adjusted manually in 4 ways, and the back seats can accommodate 3 adults comfortably.
2016 Chevrolet Impala
Complete with 45.8 inches of front legroom, this full-size sedan is certainly a good choice for people with long legs. With a trunk capacity of 18.8 cubic foot, complemented by a passenger volume of 105 cubic feet, this large car is big and comfortable enough for everyone.
2018 Genesis G80
This mid-sized sedan is an ideal car for tall drivers as it has ample front legroom of 45.7 inches. Passengers at the back are sure to stay comfortable as the G80 has ample rear legroom of 35.0 inches. The front seats come with power lumbar support and they can be adjusted in 12 ways.
2016 Hyundai Sonata
The Sonata has a capacious cabin, featuring up to 45.5 inches of legroom. Besides delivering so much interior volume, this midsize sedan has a fresh exterior design and a host of other handy features that make it a very comfortable car to drive in.
2016 Kia Optima
Even though the 2016 model was redesigned, the car maker retained the 45.5 inches of front legroom that the previous model had. With such ample leg room, it is not hard to see why tall people love this car.
2018 Honda Accord
This is another mid-sized sedan that comes with features that favor the tall ones. With front legroom and rear legroom of 42.3 inches and 40.4 inches respectively, the 2018 Honda Accord is without a doubt one of the top cars for leg room.
2018 Toyota Avalon
Cars that have the most front and rear legroom are often big in other dimensions as well, and such is the case with the 2018 Toyota Avalon. This full-size sedan features 42.1 inches of front legroom and 39.2 inches of back legroom.
If you're looking for a car that has lots of space for your legs, the above cars will do. The good thing about most cars that have ample front and rear legroom is that they also have ample head room.
Leg room or not, cars will break down either day. If you are wanting a little piece of mind while driving on the road, call one of our sales representatives and learn how True Auto can take care of any repair bills. Trust True Auto and call us at 877-397-1024 today!